Episode Two: How To Grow Your Sales On Instagram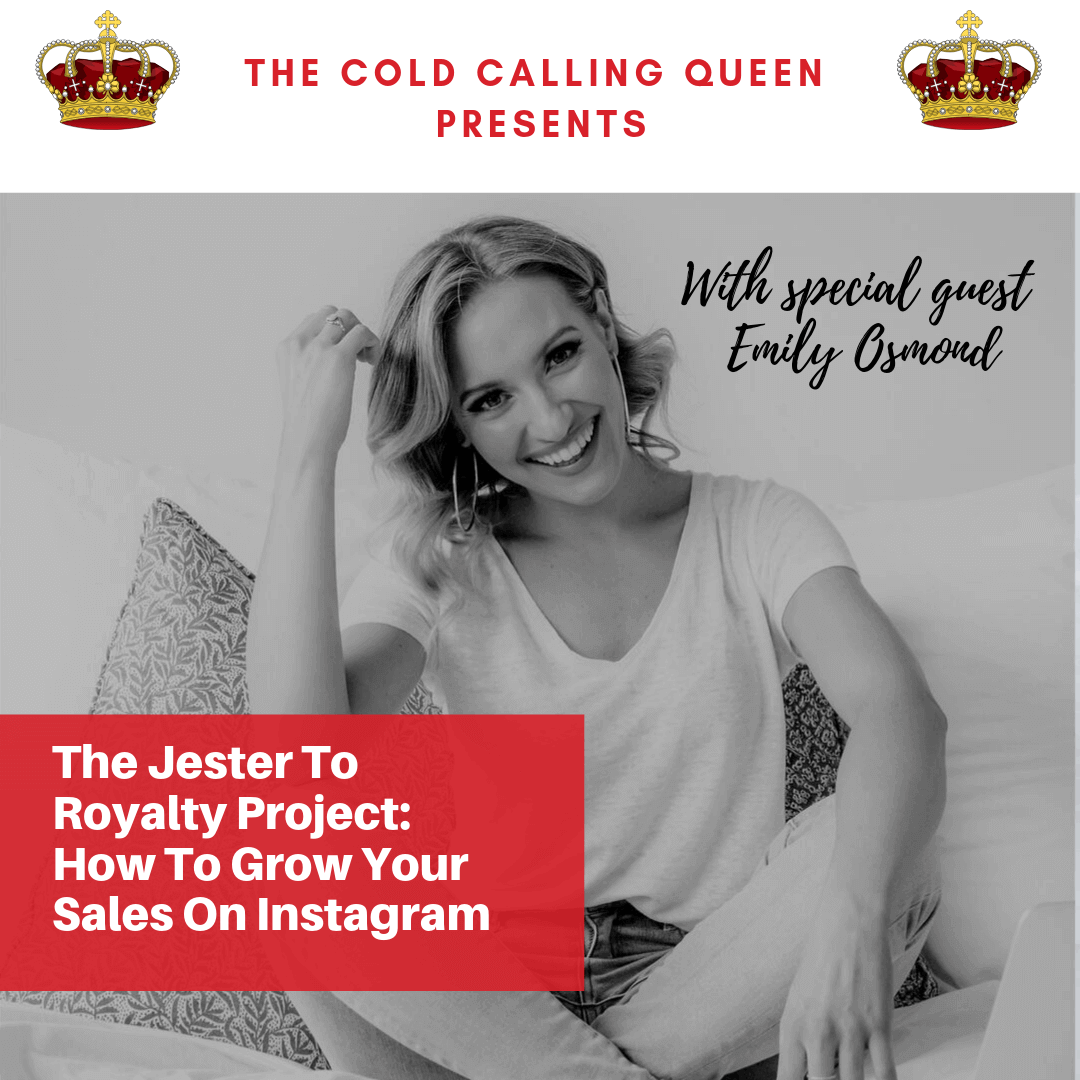 Instagram. With 1 Billion monthly users, this platform is now the fastest growing social network in the world.
However, so many of us question whether we should be utilising Instagram for our businesses.  Or, if we already have a profile, may falsely believe that success is all in the number of followers we have or 'likes' we get.
Just how can we make sure we are optimising our accounts and converting as many sales as possible?
In this podcast episode, I am very excited to introduce you to Emily Osmond, a specialist on this exact topic.
Emily teaches women how to grow their tribe and their sales using Instagram, inside her online education community, The Modern Marketing Collective, along with on her weekly podcast, The Emily Osmond Show.
During 'How To Grow Your Sales on Instagram,' Emily provides many gold 'gems,' including how engaging with others and nurturing your relationships on the platform, will in turn lead to more conversions.
After you post, go back and spend 15 minutes engaging with other people's content.  This will really help you because you're giving back to people, you're creating more connections, people are more likely to go check out your content, engage with your content. So don't see it as a place to just share.
What we talked about:  
Ensuring your content is of value to your target market
How to make yourself visible to get found and attract followers
How to create a sales process with Instagram
Why repelling people can be a good thing
Creating a brand promise
The best use of the link in your Instagram bio to get leads
The 4 key elements to include in your content. Connection, Credibility, Value and Promotion
Business models and offering memberships
Strategies to get your ideal Instagram followers onto your email list
Strategies to convert your email list into customers
The Now or Never Close
Engagement, engagement, engagement
Best use of Instagram Stories
Does the size of your following matter?
Make sure to check out the podcast for all the details. There is so much gold in this one (as always)!
You can access links to all the major platforms and listen via this link: https://pod.link/JestertoRoyaltyProject
To connect with Emily Osmond, here are her details:
Instagram https://www.instagram.com/emilyosmond/
Website: https://www.emilyosmond.com/