Episode Three: Bringing Sexy Back to Sales and Business Numbers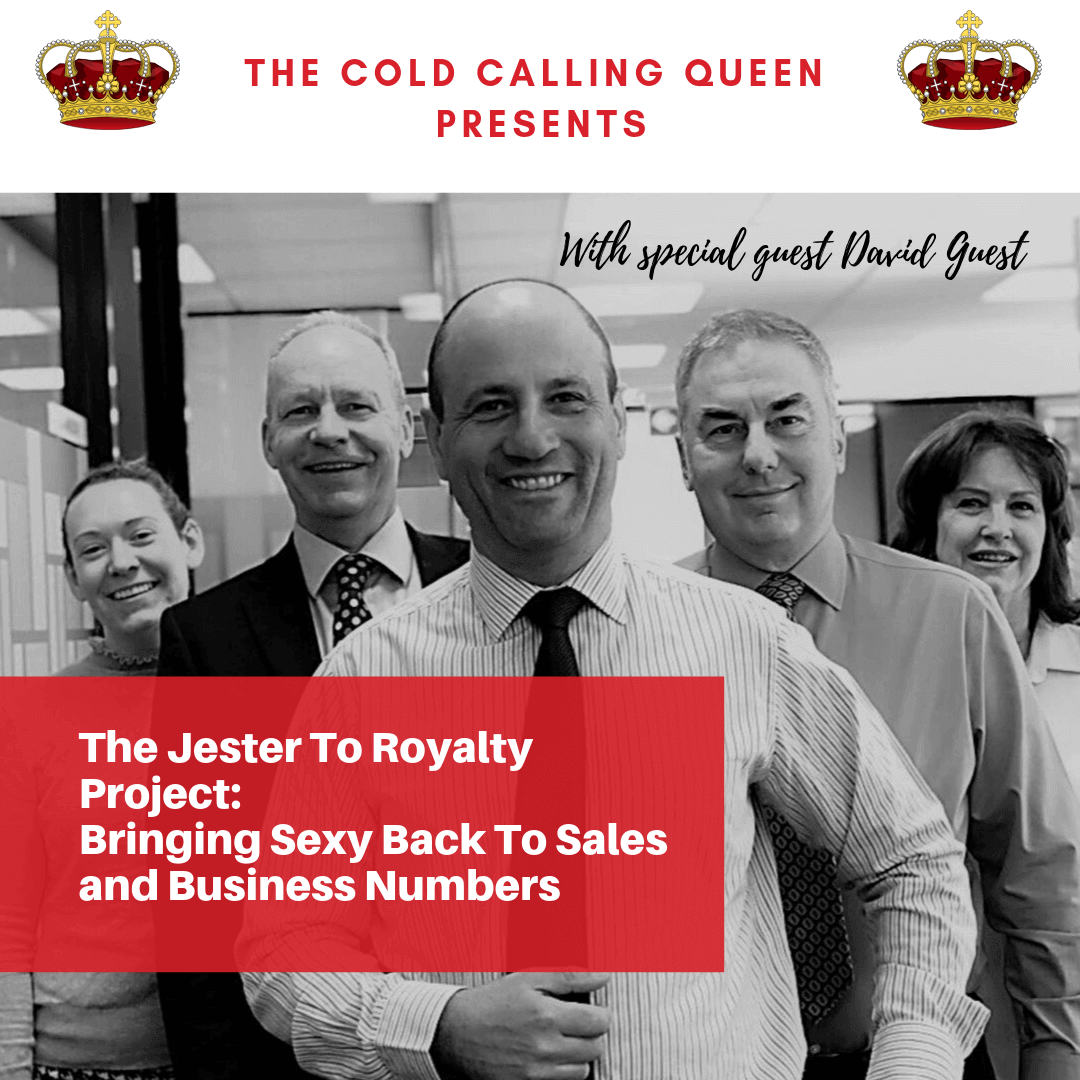 Numbers in sales, and in business, don't lie.
Your numbers will tell you whether your sales income is on track, whether your costs are under control and how financially successful your business is at any moment in time.
However, so many of us shy away from understanding or getting to know our numbers intimately.
If you, much like I was, believe you're 'not a numbers person' – this podcast is for you!
I am delighted to have recorded it with special guest David Guest from the Outcomes Business Group.
Both of us firmly believe that knowing your numbers is only way grow a business and keep your dream alive.
David is the Head Coach and Founder of the Outcomes Business Group.
He started his business career at the age 5, working in his parent's business.
Working in the family business had him raise a lot of questions… like, why do some business owners make lots of money, while others are barely paying the bills?
His curiosity led him to research as much as he could about success, business, and what drives people. David discovered that "the more you learn the more you earn" and has been actively educating himself ever since.
He has been coaching business owners for 20 years, and the favourite part of what he does is seeing the look on the business owners face when they start making more money than they had ever anticipated and start to build a life.
During 'Bringing Sexy Back to Sales and Business Numbers,' David talks us through why it is so essential to know your numbers. After all, if you know them, you will know where your sales pipeline is at and where all your sales are coming from:
When I started my Coaching business, the most important number to me was when I picked up the phone and dialled a number…why? Because if I didn't pick up the phone and dial a number I wouldn't speak to anyone. If I didn't speak to anyone, I wouldn't have any meetings. And if I didn't have any meetings I wouldn't have any sales! Sometimes people are focused on the wrong thing. They say – we need more sales! But I ask, where are they coming from? Or they say – we need to generate leads! And I answer sure, where are they coming from? They don't realise that it all has to start with an act…and measuring the things that you want to improve.
What we cover during this episode:
How knowing your numbers allows you to measure your progress
Numbers = Accountability
Emotional blocks, avoidance and fears around numbers
Numbers empowering you to implement the right activity in your business
The most critical numbers to measure in your business
How numbers can help you understand your sales process better and increase your sales
How to psychologically get comfortable with numbers
How often you should be checking your numbers
Creating a business that can run without you
Make sure to check out the podcast for all the details. There is so much gold in this one (as always)!
You can access links to all the major platforms and listen via this link: https://pod.link/JestertoRoyaltyProject
To connect with David Guest, here are his details:
Website: https://outcomes.business
LinkedIn: https://www.linkedin.com/in/davguest
Facebook: https://www.facebook.com/outcomesbusinessgroup